Glacia's Biography
Glacia, a native of the island of Jamaica, began singing at four years old. This led to national and international engagements. Shortly after high school, she became involved in Youth With A Mission (YWAM) in Jamaica and Canada, and participated in their discipleship and arts based programs.
Glacia has ministered extensively as a missionary, visiting hospitals, prisons, and schools as well as on the streets. Ministering to the poor, she has worked with various church groups and secular entities. One of which was the Bob Marley International Reggae Day in Kingston Jamaica. Glacia's unique gifting has gained her audiences with a wide cross section of dignitaries and politicians, she was the first gospel artist invited to the Prime Minister's Private Gala in Jamaica.
An anointed, talented, writer, poet, composer, co-arranger, singer, songwriter and worshipper, Glacia has worked closely with award winning producers of Jamaica: Jon Williams, Alex Martin –Blankin, Dennis Rushton, as well as gifted and internationally acclaimed singers, songwriters and producers, Roby Duke, Terry Clarke; Robert Varnadore; Mark Brown; Robert D. Watson (Composer for film and Television) Carolee Mayne; Tommy Walker (Integrity Music). The renowned, Eddie Perez (who has worked with the likes of Ashanti), Maurice Gregory (aka) Brian who has worked with Jamaica's first Stella Award winner; Papa San, Grammy winners Beenie Man; Shaggy, Kanye West; other reggae artists like Diana King and Wayne Wonder. Glacia has also recently recorded with the legendary Thomas Mc Clary of the Commodores whose artistry and success speaks for itself.
Her original song" Hold My Hand Today", produced by Jon Williams held the number one position on the Caribbean Gospel Music Charts for over six months," It's Not Over Now", held the same position for three months, and was also featured in the successful Hollywood Production of "Portrait of a Poet". Glacia's song "Survivor" was written for her fellow countrymen in response to Hurricane Ivan. It has been topping the charts favorites, bringing hope in the face of adversity to all who hear it. And also earned the prestigious" Rock/ Pop Song of the Year"- 2006 Marlin Awards.
Glacia has several musical recordings and has been the recipient of many awards. The awards include:
The Jamaica Cultural Development Commission (JCDC)

Original Song Competition – Winner, Most Outstanding Song (1998)

JCDC, Most Outstanding Performer (1998)
The Jamaica Cultural Association of Composers, Authors and Publishers (JACAP)

Best New Artist (1998 – 1999)

Songwriter of the Year (1999)
XNEWS

Gospel Song of the Year, "It's Not Over Now" (2000)
The Jamaica Federation of Musicians (JFM)

Best Gospel Song -- "It's Not Over Now" (2000)

Membership Award --"JFM and JACAP" (2003)
The Marlin Awards

Rock/ Pop Song of the Year --- "Survivor" (2006)
The Lifestyle Gospel Entertainment Media Group


Achievement Award -- (2007)
Glacia's travel has taken her internationally to New Zealand, USA, Cuba, Antigua and Barbuda, Belize, Canada, Bahamas and the Cayman Islands. Her heart embraces those who have been rejected and dejected by society and their situations. And has joined forces to release hope to the hopeless by utilizing her music to soothe their pain and offer counsel and help.
A humanitarian at heart, her giftings have applauded the efforts of many charitable organizations including, Heart For the World, Great Love Foundation, Food For the Poor, New Hope Children's Home in Mandeville, Jamaica WI, and several Sekelela Zambia's Orphans Inc, events in Florida: providing housing, food and medical relief for Zambia's HIV/AIDS orphans. As well as relief for the sick and abandoned in Lesotho Africa and the homeless in down town Hollywood, California. Glacia is also heads her own charity, fund "The Survivor Fund" which is based in Jamaica W.I. She donates all the proceeds from her award winning single "Survivor" to those who sustained damages from hurricane Ivan.
"You Can Start Over, Like a True Warrior
Pick up the Pieces and Start Again.
Because Survivors Never Quit; They Stand to the End" – Glacia
Glacia has ministered alongside reputable artists and speakers such as Helen Baylor, BeBe Winans, Anointed, Dr. Myles Munroe, Grammy award-winning Bob Carlisle, Carolee Mayne, Valerie Boyd, Skeeter Davis, Tommy Walker (Integrity Music) Stellar award-winner, Papa San, Sitchie, Lester Lewis, Nigel Lewis, Candi Staton, Carlene Davis, Delaine Bailey, Judy Mowatt, (formerly of Bob Marley and the Wailers), Beenie Man, Luciano, George Banton, Shawn Walker, Grace Thrillers, Barbara Jones, Arvind Graham, Yami Bolo, Claudelle Clarke, Nadine Sutherland, Shaze, Ken Boothe, Ernie Smith, Junior Tucker, Sandra Brooks, Mighty Diamonds, Sis Skully, Fab Five, Joan Flemings, Diania King, Maurice Gregory, Sean Paul and many others.
Glacia has been featured as a guest on the Trinity Broadcasting Network (TBN), The Jeff Majors Show (The Gospel of Music), Los Angeles California, The Gospel Music Association (GMA), Seminar in the Rockies, Colorado Springs, WRMB, WCNO, MYSTIC 1580, all of South Florida, Love TV and FM Radio, TVJ, IRIE FM, KLASS, FM of Jamaica WI, BCAT and WLNY TV, Word Network of New York, Lesotho Radio, in Africa and a host of others. She has graced the covers of many entertainment magazines, and has also been featured as a chart topper in the Air Jamaica – In Flight Magazine, The Daily Gleaner, The Star, The Caribbean Challenge, National Weekly, Miami Post, and other leading media houses.
Preserved from the coils of death, Glacia's passion celebrates God's verdict for life and its maximum fulfillment."To Live Is To Love And To Love Is To Live" -Glacia.
Testimony
Acquainted with the intensity of life's trails, I was gravely ill for the period of five and a half (5 1/2) years. Riddled by the bullets of isolation; I became a stranger to the face of the sun. The hospitals in Jamaica WI and USA were a second home for me. Abandoned by my once successful life of ministry and music, stripped of the gift of my independence, totally helpless my health rapidly declined and felt as though I was dead but alive to watch.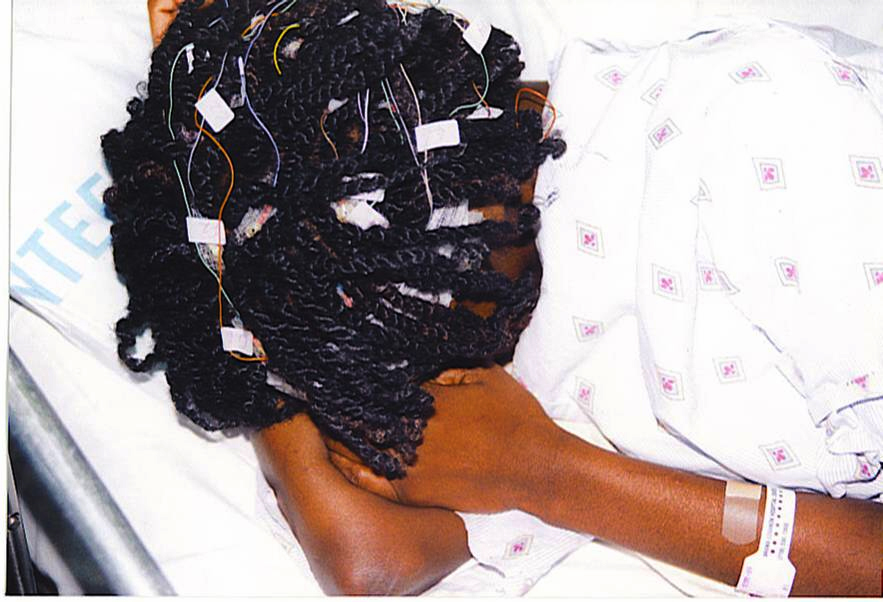 Exhausting the medical resources in Jamaica W.I. I moved from one hospital to another and tried various medicines, I did countless tests and yet all results were negative. Consequently the doctors were unable to diagnose my condition. The effects of the mean sickness made me so weak, unable to walk on my own. I was confined to the assistance of a wheel chair.
I became as one imprisoned, stitched to the confines of one too many hospital beds. My body was a heated battle ground; knuckled beneath the lash of agony's whip; like a cruel scavenger, the sharp teeth of pain mauled my existence. It got to the point where I was incontinent and dependent on replica watches disposable diapers (Pampers). Plagued by symptoms such as, uncontrollable vomiting; ravenous seizures; internal bleeding; hemorrhaging; fainting spells and countless falls; diarrhea; sky rocketing fevers; swellings excruciating pain and other unmentionables. The shadow of death mirrored my every move. I remember when all my veins collapsed and the doctors persistently probed my limp body for hours, in search of just one vein, but inevitably they had to resort to odd ports, to fuel my sustenance.
Insistently grave, my condition took me to some of the lowest moments I've experienced in my entire life. It got to the point where I could not even digest water. My body weight plummeted to less than 90 pounds. (A size zero was too big for me I was skin and bones). There were days when I could no longer count from one to ten, my hair fell out, and my skin broke out in hives. I felt like I was literally out of my mind, at times even the recollection of my own name was distant. My doctors told me my organs were functioning at the rate of a seven-year-old child. My eyes reclined into scrawny sockets, my tongue draped from my head, my speech hobbled with a drawl. My bones, joints and muscles sagged beneath the weight and the presence of a pain that I could not escape. I seemed as one stricken with old age, and I could not be left alone. All nutrients were given through intravenous methods. But the constancy of my mother's care was tantamount to my recovery, as she was forced to relinquish her job and other daily duties in order to supervise my care.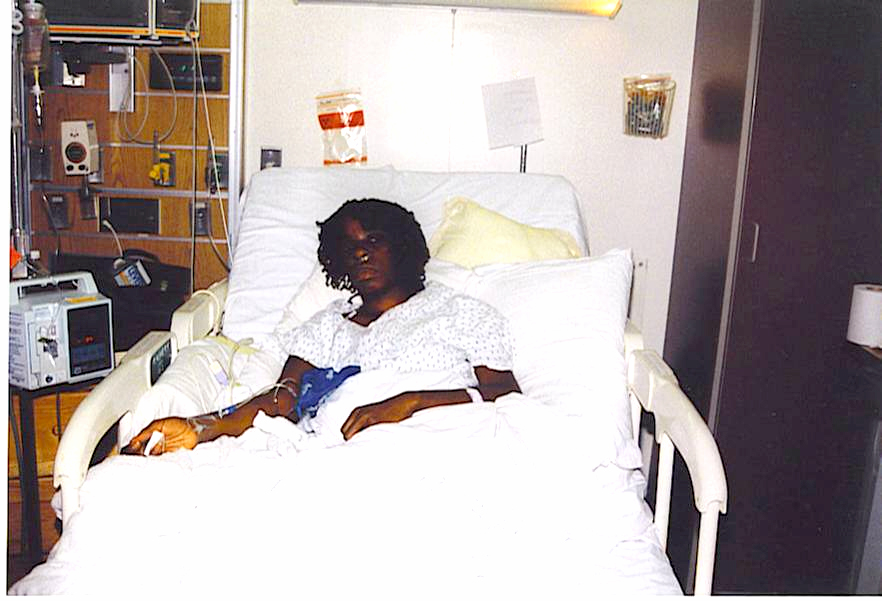 Days turned into weeks, weeks into months and months turned into years... 5 and ½ years. Still, I laid bare in the hands of rescue, as this illness limited my wisdom to the prejudice of its own council. Trapped by its cruel dictates, which tried to ravish the potency of my dreams and silence the rhythm of my existence and the hope that I breathed. Sufficed by the loan of oxygen, with sleepless nights in the intensive care units and often guarded by the patrol of heart monitors, and a loyal net- work of replica watches uk wires, ticking electronic devices, fierce cables, intravenous lines, a barrage of uncomfortable tests and a million injections, militant tubes were drilled into my nostrils to collect the steady stream of bleeding inside of me. But despite the wide spread rumors of my death and the fact that people even called my house to ask the time of my funeral. And even though I lost every thing that I had; and although so called religious leaders said they were…"Tired of praying and if God's going to take me He should just take me"… I knew it was not over for me, because God's purpose for my life was not yet complete. And even when my body would shut down and even though the doctors told me that there was nothing more that they could do for me. I continued to hold on to the word of God, which says…
"I SHALL NOT DIE BUT LIVE TO DECLARE THE WORKS OF THE LORD." Psalm 118:17
There is Life is the Word!
There is Healing in the Word!
There is Hope in the Word!
There is Deliverance in the Word!
THE WORD OF GOD!
I knew God's plan and purpose for my life was not even partially complete. And so I BELIEVED that God would raise me up and restore my body. Within the absence of fear, perseverance and determination fueled my limp frame and saturated my spirit. I knew I was in a battle and so I had to fight and remain resolute in my belief. I fought for the fulfillment of God's destiny and contended for the fruition of his promises in my life. Even in my lowest moments I believed in the power of God and trusted that He was going to come through for me, irrespective of how dismal it seemed in the physical.
My Deliverance:
So, as the prayers of the saints all over the world went up to the Lord as a memorial on my behalf. The strong support of my grand mother- Sarah Harper, my mother-Norah Harper (Pam), my sister- Alicia South, my big cousin-Myrna Mc Namee & the entire family, my close friends all ferried me through this desert phase. God in His time answered and extended His hand to crush the hand of the enemy and silence the edit pronounced against my existence. The powerful name of Jesus broke the spirit of witchcraft and the curse of death that was over my life!
And one faithful Friday night…my mom brought me straight from the hospital to church;. There, God was pleased to use the committed, anointed and humble Pastors and servants. He heeded the beckon of His name as they called upon Him, on my behalf; to usher in the complete manifestation of my healing deliverance. And through a series of fervent deliverance prayers; resolute faith, sheer determination and perseverance; and in what seemed to be gazillion manifestation sessions… The savage demons, which were assigned to kill me; all admitted defeat to the powerful name of Jesus! Jesus broke the curse of death and witchcraft from over my life! And today, this assignment is utterly destroyed!
My organs had no choice but to listen to the voice of its creator. Gods' voice commanded the normality of function. My bones became strengthened, my blood became purified, my skin and digestive system and organs surrendered in agreement to the work on the cross. BY HIS STRIPES I AM ETERNALLY HEALED!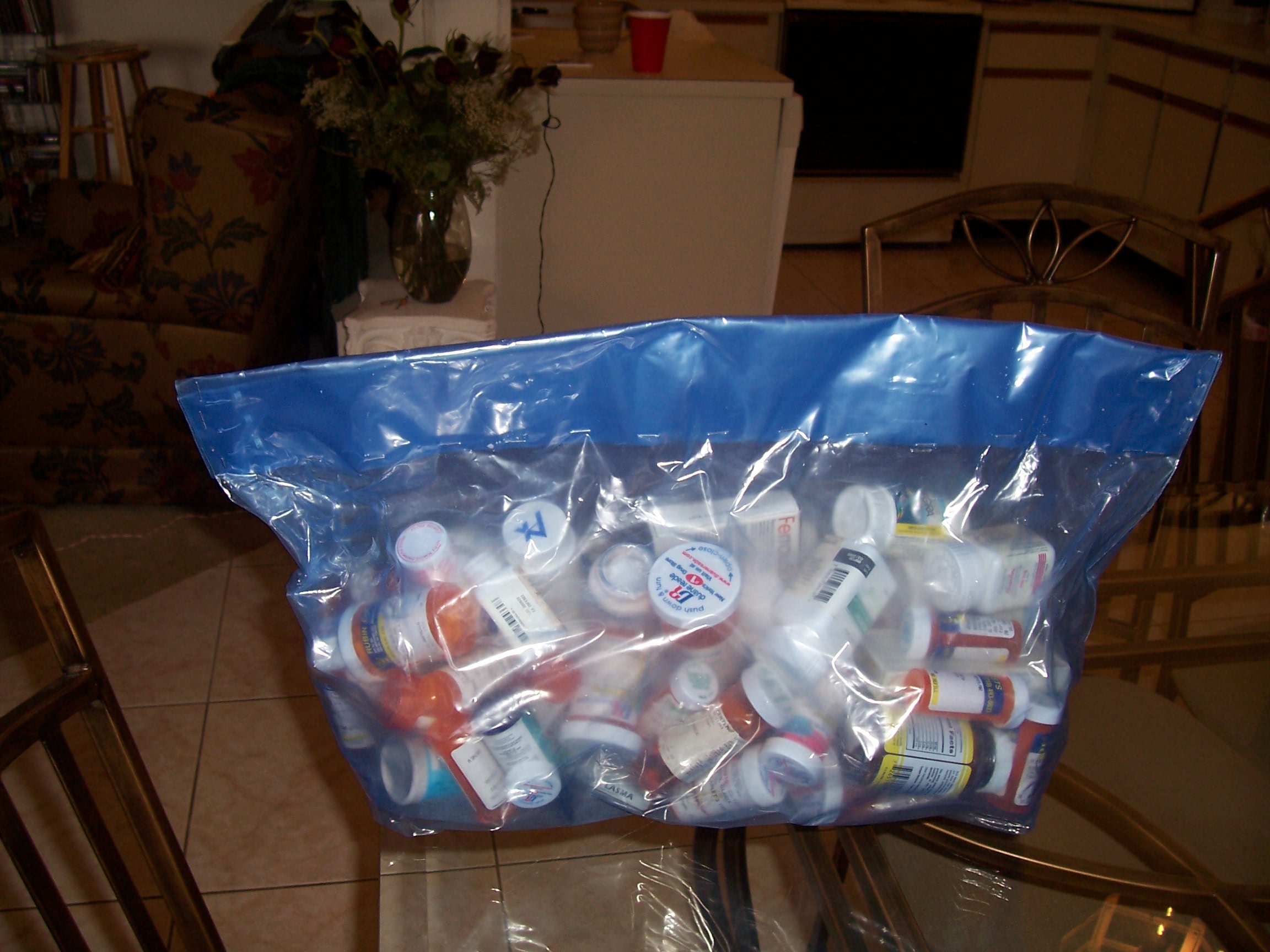 My entire being is now transformed and renewed. I don't need the assistance of a wheelchair anymore. I don't need heart monitors anymore; I don't need feeding tubes; I do not need those pampers or medications anymore! I can eat and digest anything I desire. I am jumping and leaping and praising God. All the symptoms and the source of this illness are eternally rebuked. An undoubtedly, the plan of the enemy has been destroyed!
My remarkable recovery is a testament of God's miraculous power. Indeed we serve a God of second, third and even fourth chances. In His mercy He has drafted me into the sphere of new beginnings!
Healing is the children's' bread!
I know what it is to start over…
Because it's not over until God says so! I am a survivor; an over comer, and by His grace, I'm more than a conqueror! It is from this place of gratitude to God that I sing today. He has given me a new Life…He has given me another day and another chance… He has given me another chance to feast on the breath of freedom…to be in the land of the living, and to become one with the purpose and destiny he has ordained for my life! I SHALL NOT DIE BUT LIVE… TO DECLARE THE WORKS OF THE LORD! HALLELUJAH!
So friends, what ever challenges you are confronting today; please know that the power of God is infinite. And with Him, NOTHING IS IMPOSSIBLE! I speak to you as one who has been raised from the dead; and I know that if He did it for me; He will also do it for you. Continue to believe and not doubt; have faith in Him; call upon His name; and He will bring you out!
His has an amazing plan for your lives…surrender to Him completely, and He will dispel the presence of your cares, your worries, misery and all your strife. He wants to manifest His promises for you…look to him today and He will take you through.
Music
Albums
we are one (single)
you are my servant
an offering of worship
sheer inspiration
year of acoustic worship
i shall live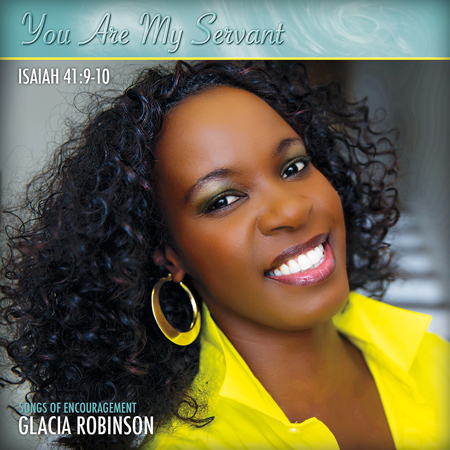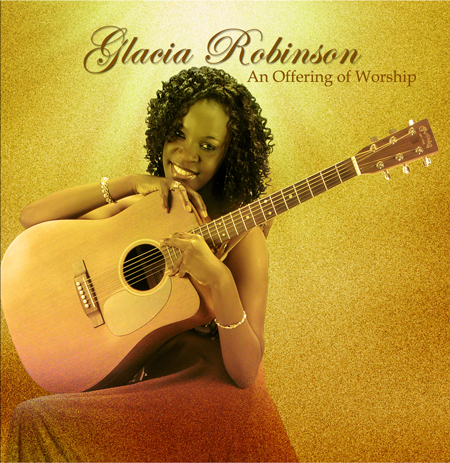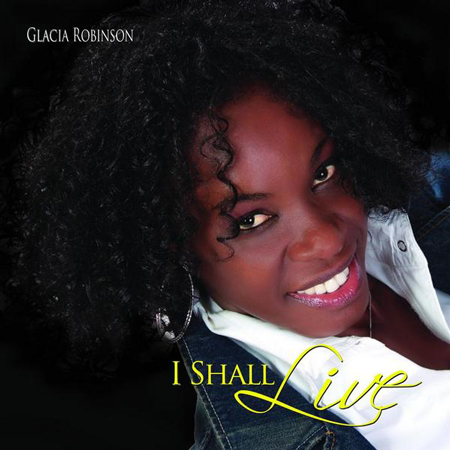 Song List
1. we are one
1. I Am A Champion
2. I'm With You
3. Cry No More
4. You Are Stronger -featuring Andrew Lawrence
5. For The Glory Of God
6. You Are My Servant -featuring Emerson Ally
7. Through Your Eyes
8. Hallelujah Korean English
9. Coming Home
10. Worship You - Acoustic
11. I Will Take Care Of You - featuring Alex Martin - Blankin
12. Mother - Easy Listening
13. Mother - Reggae
1. Prelude - Call to Worship
2. Let All Creation Worship You
3. I Am Blessed
4. Lamb of Glory
5. O How He Loves You and Me
6. Save Me
7. Only You Are Holy
8. I′m Lost Without You (Dedicated to My Darling Mom - Norah Harper)
9. Holy Spirit Medley
10. Worship Medley
11. No Longer Walking Wounded (Dedicated to My Sister, Suzette Jenkins-Gregory)
12. Crossing Over
13. Only You Are Holy (Acoustic)
14. Let All Creation Worship You (Acoustic)
1. Jesus I Come to You
2. Worship You (I Dedicate to My Precious Mother, This Is Her Favorite)
3. My Soul
4. Live Again (Psalm 118:17)
5. You Carry Me
6. Interlude 1 - He Hears Me
7. He Hears Me
8. All I Need
9. Glory
10. My Jesus
11. The Lord Is My Keeper (Psalm 121)
12. Shine (Psalm 80:3; 19)
13. Interlude 2 - Special Message
14. Hold My Hand Today
15. It's Not Over Now
1. This is My Year of Conquest
2. I Am A Winner (Acoustic)
3. Without You…I Can't Live
4. A Symphony of the Psalms Interlude
5. Psalms 37 - Fret Not Thyself
6. Psalms 40 — I Waited Patiently For the Lord
7. Psalms 42 — I Thirst for God
8. Psalms 23 — The Lord is My Shepherd
9. Psalms 91 — Those Who Live In the Shelter
10. Psalms 121 — The Lord is My Keeper
Bonus Track 11: I Am A Winner (Reggae)
1. A Stranger to the Face of the Sun
2. The Doctors Gave Up On Me
3. I Shall Live
4. Give Thanks to the Lord
5. Holy Is the Lord
6. We Have the Victory (Feat. Papa San)
7. Desperate
8. Praise Him
9. Change (Feat. Emerson Ally)
10. We Worship You
11. Freedom Calls
12. Jesus
13. Take a Moment and Live: Grandmother Song
14. Take Me in Your Arms
15. Everything to Me (Feat. Maurice Brian Gregory
16. Lord I Surrender: for You I Live
media